Starović spoke with the State Secretary at the Federal Department of Foreign Affairs of Switzerland
27. Jun 2022.
State Secretary at the Ministry of Foreign Affairs Nemanja Starović met with State Secretary at the Federal Department of Foreign Affairs of the Swiss Confederation Livia Leu, with whom he discussed the improvement of bilateral cooperation and political dialogue, the situation in the Western Balkans and global challenges on the international scene.
The interlocutors jointly stated that it was important to work on further strengthening the cooperation between the two countries, especially on improving economic cooperation, which in the past year recorded a record level of trade with an overall increase of 16.3% compared to 2020.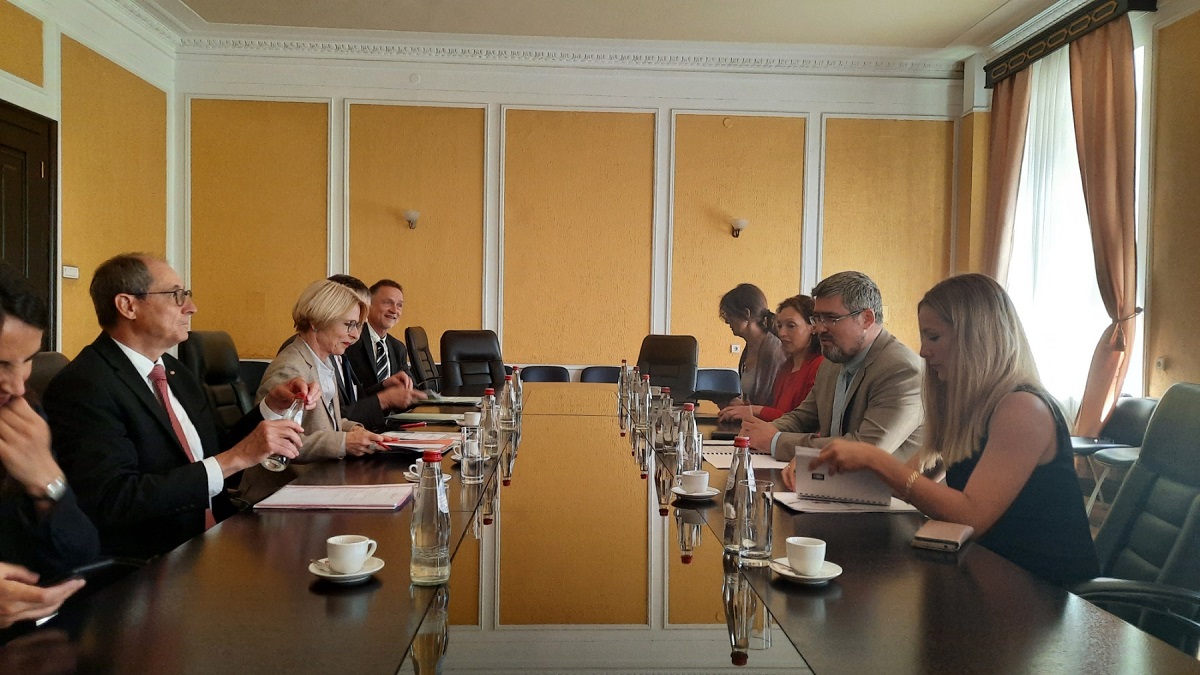 State Secretary Starović especially thanked for the Swiss development aid to Serbia in the amount of 96.5 million Swiss francs intended for economic development and employment, combating climate change and development of democratic institutions and civil society.
Also, State Secretaries Starović and Leu agreed that preserving peace and stability in the Western Balkans was essential, and jointly assessed the positive effects of the Open Balkans initiative, which has contributed to strengthening regional cooperation and reconciliation in the region.